Get the Most Out of Your Nissan With the Help of Our Service Center in Lufkin, TX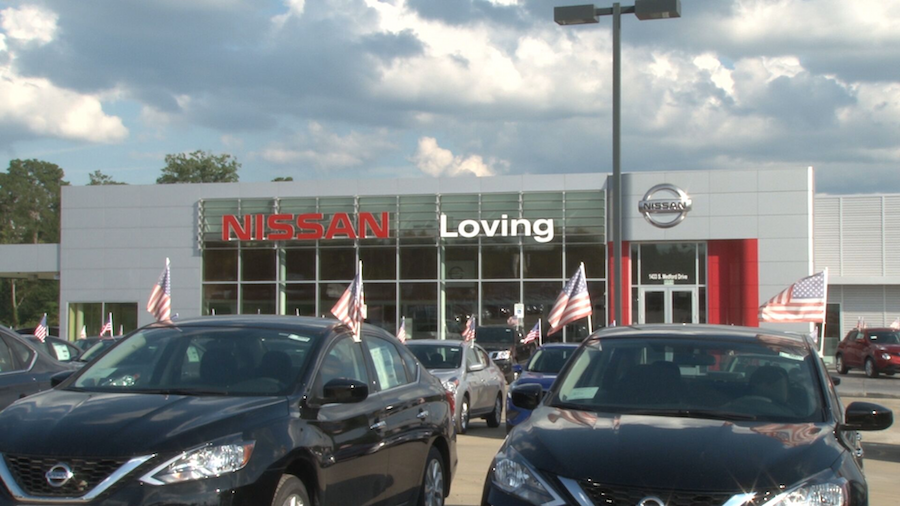 When you purchase a new Nissan vehicle, the goal is to keep it running smoothly for years to come. Sometimes that can feel like a lot of responsibility, time, and energy. But you're not alone when it comes to keeping up your vehicle. The Service Center at Loving Nissan is here to help Lufkin drivers get the most out of their Nissan.
Expert Service Technicians Are Available for Routine Maintenance and Major Repairs
Routine maintenance is crucial to the life of every Nissan on the roads in Nacogdoches, Livingston, Rusk, Tyler, and Woodville. For example, regular oil and filter changes keeps your engine clean and running efficiently; and regularly rotating your tires helps tread wear evenly, and extends the life of your tires.
Our expert service technicians are fully prepared to perform all aspects of routine maintenance, like oil changes, tire rotations, brake inspections and repairs, belt inspections, and the topping off of fluids. They are fully trained to address major issues as well. Should you find your vehicle in need of a more complicated repair, don't hesitate to entrust it to us.
Our Service Center hours are Monday through Friday from 7:30 AM to 5:30 PM, and Saturday from 9:00 AM to 4:00 PM. Your service appointment can easily be scheduled online. Don't forget to keep an eye on our rotating selection of Service Specials for the opportunity to save while caring for your vehicle.
Order Genuine Nissan Parts for Your Maintenance Projects
If you like to do the work yourself, we'd still love to help. Our Parts Center can help you locate the part you need to finish your project. What's better is that we carry genuine Nissan parts, so you know that the integrity of your repair is maintained when you order from us. Save when you utilize one of our rotating Parts Specials.
Don't hesitate to leave your vehicle in the hands of the experts. When you need a repair, schedule your service online, bring your Nissan into our Service Center and leave the rest to us!