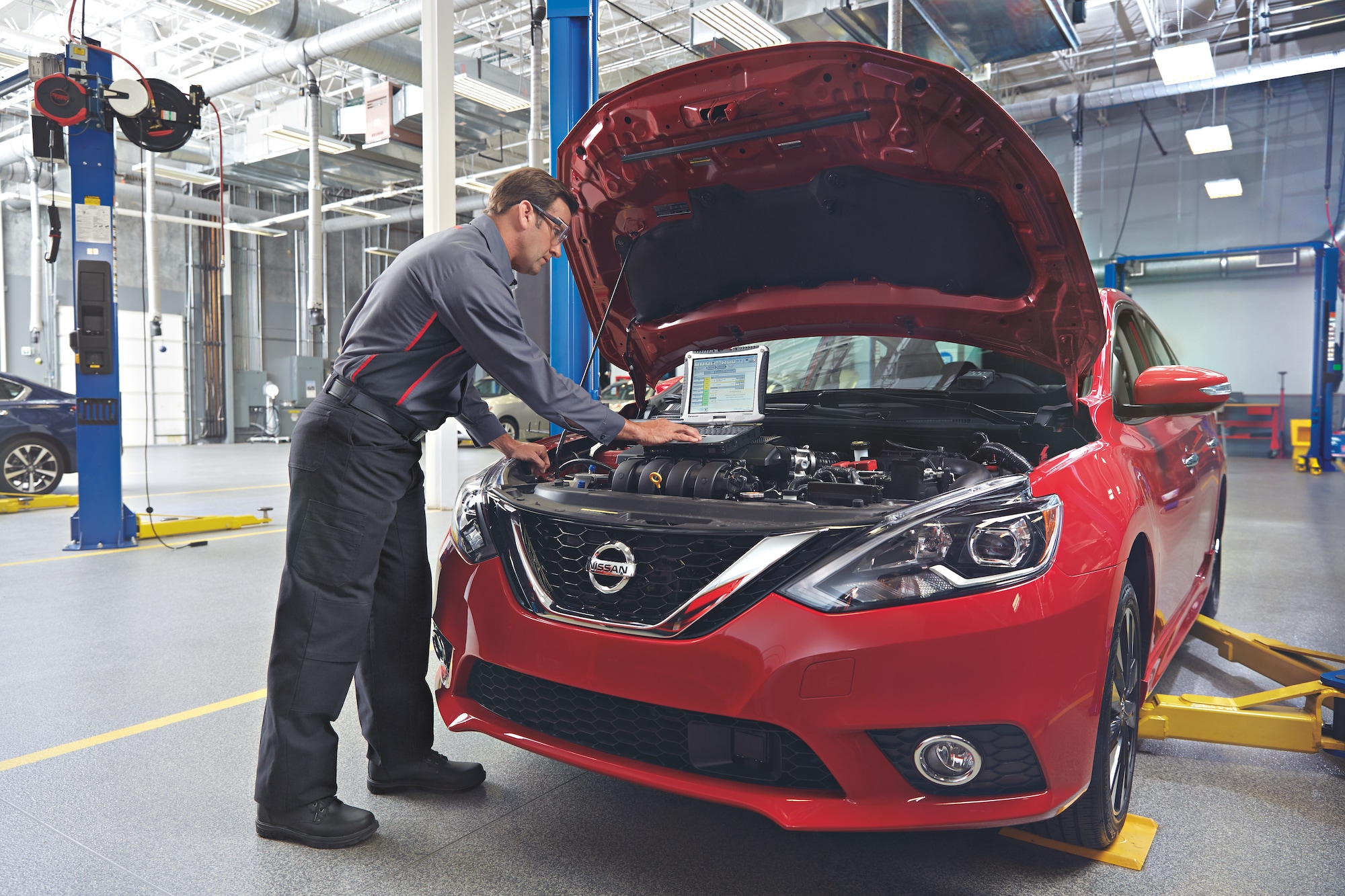 You've heard the old adage--change your car's oil every three years or 3,000 miles. But are there exceptions to this rule? And are regular oil changes really that important? The knowledgeable service team at Loving Nissan has answers for you! Read up on everything you need to know about oil changes, then schedule your service appointment at your local Lufkin dealership.
Why Are Regular Oil Changes Important?
To put it simply, regular oil changes keep your vehicle running smoothly. They ensure proper engine lubrication, keep the engine free from sludge, and help keep it from overheating. The results include improved gas mileage, a longer vehicle lifespan, and according to Kelley Blue Book, a potentially higher resale value for your vehicle.
When Does My Car Need An Oil Change?
Oil changes are typically recommended every 3,000 to 7,500 miles. But you should also check your owner's manual, as the optimal oil change frequency can vary depending on vehicle make and model, as well as standard vs. synthetic oil. Additional signals that it's time for an oil change include your Check Engine or Check Oil lights turning on, your oil turning black, or your engine becoming loud or jumpy. Keep in mind, you should get your oil change more frequently if you drive your vehicle under severe conditions. This includes regular drives through dusty areas, extreme heat, or high altitudes. You may also need more frequent oil changes if you regularly use your vehicle for towing or rarely drive farther than 10 miles at a time.
Trust The Experts At Loving Nissan
If you think it's time for an oil change, schedule a service visit with Loving Nissan. We're located at 1433 S Medford Dr, Lufkin, TX 75901, just a short drive from Lufkin, Nacogdoches, and Livingston. And don't forget to check out our Service Specials for great prices on a wide range of routine maintenance services.