Leasing vs Buying in Lufkin, TX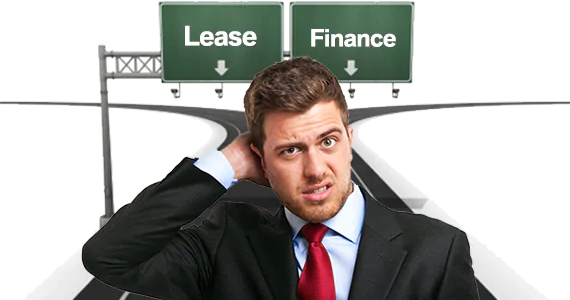 Should you lease or buy? The decision to buy or lease a vehicle can be very difficult for our Texas customers. In order to make the best decision regarding leasing or buying, customers must consider what is best suitable for their everyday lifestyle. Here at Loving Nissan we provide flexible, low payment lease rates for customers interested in leasing one of our top of the line vehicles. Moreover, we competitively price our vehicles to ensure that our dealership is best equipped to assist our customers with all of their vehicle leasing and buying needs.
You are renting the vehicle until the end of the lease. It can then be bought for the remaining cost.
You own the vehicle outright and are free to do with it what you will.
Payments are lower as you only pay for the depreciation of the vehicle.
Payments are higher because you are paying for the entire cost of the vehicle.
Returns can only be made at the end of the lease.
You are solely responsible for selling or trading in the vehicle.
Limited to a certain number of miles within the lease term. Additional fees for going over the limit.
You can drive as many miles as you'd like without penalty.
You must either return the vehicle or pay the remaining cost to own it.
You no longer have monthly payments and you are the owner of the vehicle.
Vehicle must be returned in like-new condition. Any modifications must be removed and may result in additional fees.
You are free to modify the vehicle as you see fit.
When considering your decision, remember to factor your lifestyle, needs and wants. Furthermore, the experienced and knowledgeable sales personnel at Loving Nissan would love to assist you in this process. Visit our dealership today so we can help you determine which option best suits your needs. We look forward to serving our customers in Lufkin and all of the surrounding communities, helping find the new Nissan vehicle that's perfect for them.