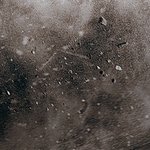 You have an SUV or a truck that's designed for off-roading — now what? At Loving Nissan, we want to help you understand how your vehicle works and how to keep it safe when you're driving on rough ground.
When you're getting off the beaten path, it's a good idea to go with other people — especially when you're first starting out. Find trail buddies through local off-road clubs, social media groups, or stores. They can help you find great trails, and there will always be someone on hand to help if you get stuck.
As you're packing, make sure you have key off-roading gear. At a minimum, it's a good idea to have a jack with high clearance, lockers, and a winch. Basic safety gear, such as jumper cables and gloves, are also helpful. After a trip, make sure that your vehicle is working well by coming in for a service visit at our Lufkin location.